Sponsored by the Chinese Pharmaceutical Association, co-hosted by the Hospital Pharmacy Committee and the Peking University Third Hospital, the 5th International Forum on Medication Safety will be held in Beijing, China, on October 21-22.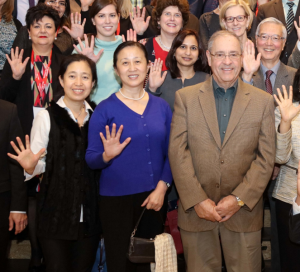 The meeting has been successfully held four times (every two years) since 2009. This event is expected to act as a platform for introducing new ideas and knowledge, sharing experiences and research achievements, and communicating problems in the area of medication safety.
The forum is followed by the 12th IMSN annual meeting, scheduled on October 23 and 24, 2017.
Agenda of the 5th International Forum on Medication Safety
Click here to download the agenda
For more information contact
Fang Liu, Senior pharmacist
Department of Pharmacy, Peking University Third Hospital
Room 509, Building of Pharmacy
No.49,Hua Yuan Bei Road,Haidian District
Beijing,100191,China
Email : Fang Liu
Updated on August 10, 2017