After 3 virtual meetings due to the Covid-19 pandemic, the Institute for Safe Medication Practices is pleased to host the18th Annual IMSN Meeting on October 23 and 24, 2023 at the ECRI-ISMP headquarters building, just north of Philadelphia (United States).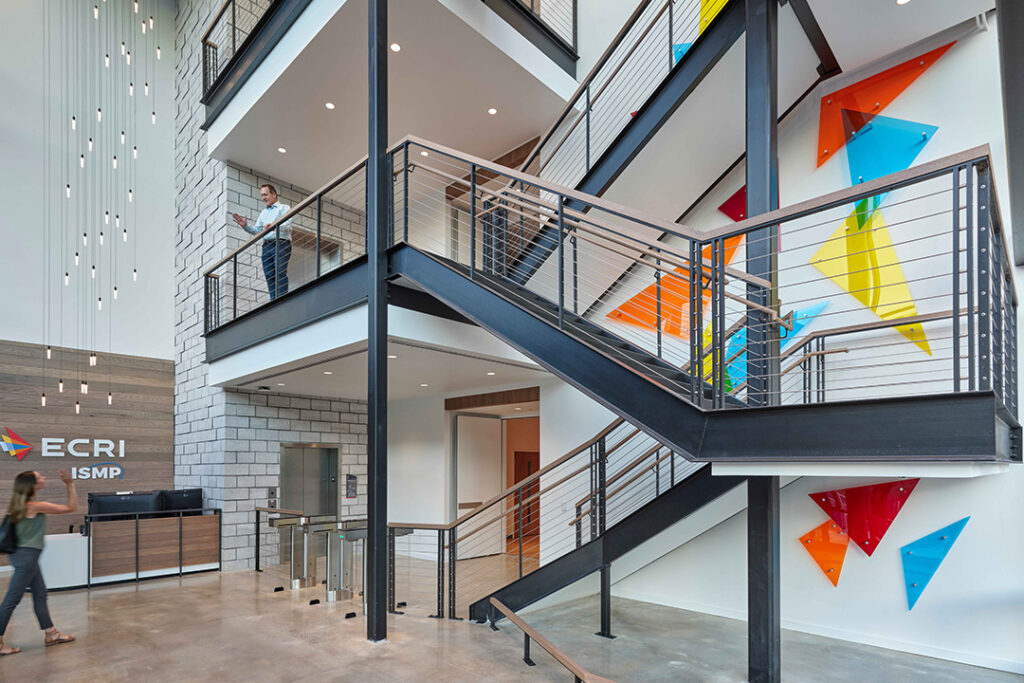 Calendar of Events for IMSN members
October 23 and 24 - 18th Annual IMSN Meeting
October 25 - Optional tour and visit of Philadelphia
Venue
Philadelphia has a large international airport with many non-stop flights to cities around the world. The hotel is also nearby the ECRI's meeting room and transportation will be provided between the hotel and the ECRI-ISMP headquarters building.
Institute for Safe Medication Practices
5200 Butler Pike
Plymouth Meeting, Pennsylvania 19462

Normandy Farm Hotel
1401 Morris Rd
Blue Bell,
Pennsylvania 19422
Website

Here is the information to reserve a room for the meeting at Normandy Farms, which is near ISMP. We will have a van to transport members back and forth.
>>go to NormandyFarm.com
>>click "Book Your Stay" brown bar (opens a new tab)
>>under Guests & Rooms, go to "Add Code" and click the drop down menu
>>click to change from "Discount Code" to "Group Attendee", enter code IMSNAM
*this is where people get stuck, they miss the drop down and pay full price outside of the block rate*
>>click "Add" to move forward, roll to bottom of screen
>>click "Select & Go To Next Step"
>>Guests will then tap the Check In date and tap the Check Out Date
>>click "Confirm Dates of Stay" at the bottom if desired dates are correct
>>choose one of the available room types; will display info of your selection
>> click "Add Room & Check Out", then proceed to enter profile/card details
>>enter all *necessary* fields and click "Complete Reservation"
You are cordially invited!
Please tell us if you intend to attend to allow us to prepare your welcome in the best conditions. Your response to this request of information by August 31 is greatly appreciated.